Ric Sandler Chaos & Clarity
You are visitor number: 4639
Welcome to the home of Ric Sandler
They say no man is an island. And that is true for most! But for Ric Sandler, however, it's a different story entirely. And his story reads more like a Hollywood script!
 
A native of Philadelphia, Ric was born with a natural talent for creating and performing that saw him perfecting his stage presence, fronting his own rock band at just eleven years old and even opening for the likes of The Soul Survivors and The Rascals. By age 15, Ric had already signed an exclusive publishing deal in L.A. An almost mythological life-story that would eventually become fabled, had well and truly begun.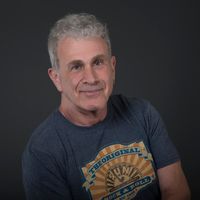 There are no upcoming events right now.