Ric Sandler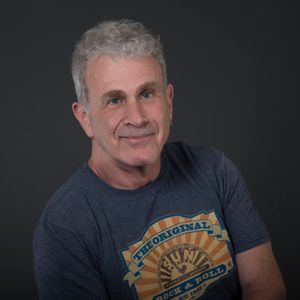 WHEN ONE MAN IS AN ISLAND

They say no man is an island. And if you're talking about any regular guy, well then sure, that old saying is indeed brimful of truth. If you happen to be talking about Ric Sandler, however, well it's a different story entirely. And why wouldn't it be really, because Ric, after all, is anything but a regular guy. And his story, well, it's most definitely HIS story! 
 
The Philadelphia native was born with a natural talent for creating and performing that saw him conquer the classics even before seven candles had topped his birthday cake. Not only that, but Richad also begun perfecting his stage presence with a sense of professionalism many artists struggle to find and master throughout their entire careers, by fronting his own rock band at just eleven years old. Once he entered his teenage years Ric's ambition cranked up yet another gear and he was soon effortlessly writing and performing his own original work in high school and for a local playhouse. By fifteen, Ric's band was sharing a stage with Lloyd Price, an R&B legend of much renown, and also serving as opening act for groups like The Soul Survivors and The Rascals.

By the time high school graduation came around, Ric had already celebrated putting pen to paper on an exclusive publishing deal in L.A. A life-story that would eventually become fabled for the almost mythological like aspects of its factuality, had well and truly begun. 

Ric has always been a prolific writer, and his unique ability to conjure up the perfect matrimony of lyric and melody meant that publishing giants such as Sony Music and Warner Chappell have happily availed of his services over the years. That same gift saw superstars such as Dionne Warwick, Anne Murray, Jermaine Jackson and many others drawn to record Ric's work. And all of this was happening at the same time as Ric himself was being called upon to contribute his time and gifts as a session player for artists the calibre of Jim Gordon, Hal Blaine, Larry Carlton and the Porcaro Brothers, while also touring and playing with Tanya Tucker and Chuck Berry. Pat Mastellato of Mister Mister and King Crimson fame, and John Lilley of Hooters, two musicians of some renown in their own right, have also played in Ric's band, too.

So if your thinking Ric's life reads more like a Hollywood script than the real-life story of one man, well, we did point out that Ric is no regular guy! So it shouldn't come as any surprise to know that his well-honed knack for creating musical masterpieces has even seen Hollywood call on his skills, where, amongst others, Ric scored the Warner Brothers/ Ralph Bakshi cult classic, 'Hey Good Lookin' . 

As you'd expect from someone who finds that the hats of writer, producer, arranger, and multi-instrumentalist fit him perfectly, there's always a project in-progress with Ric. And again, as befits a gentleman who actually is an island in a musical sense, it should come as no surprise that his 2002 project, RHYTHMUNDERGROUND, actually gave birth to a brand new word just to describe the sound: eclectricity! Blending rock, soul and jazz, married with Ric's own unequaled pop senseabilities, RHYTHMUNDERGROUND produced two Top 20 Adult Contemporary radio hits in the States, with 'Rubies' and 'I'll Let Ya Know.' 

For all that sets him apart, however, there exists within the man himself a faith and a humility that have seen him remain in every way just 'a regular guy' outside of his working life. And yet, some of the best evidence of this comes from within another side of that working life: his songs of inspiration.Ric, for all of his blessings, has never forgotten that he has someone to thank for those blessings. Performing with groups like the Blind Boys Of Mississippi and The Soul Stirrers, playing songs like 'Touch The Hem Of His Garment' and 'Slow Moving Train' (both from his '1 God, 1 Planet' album), Ric has touched the hearts and helped to heal the souls of many in African-American churches up and down the east coast of the States.

Now a Nashville resident, Ric, who is, incidentally, one of the very few people to co-write with Pete St. John, of 'The Fields of Athenry' fame) is currently working on his brand new CD called Voice Of Erin to be released in Ireland when Ric is touring in May and June 2018.